FUELTHYCELLS
Regular price
Sale price
$50.00 USD
Unit price
per
Sale
Sold out
SECURE CHECKOUTS WITH
Organic Black seed Detox Bitters are used to
clean & improve the whole digestive system, as well as increase the body's vital energy through the stimulation of digestive hormones
.
Unlock the power of nature with Black Seed Living Bitters Detox, your trusted companion on the journey to a healthier you. Crafted with care and backed by ancient herbal wisdom, this detox elixir is designed to rejuvenate your body, inside and out.
🌿 Pure and Natural: Our Living Bitters Detox is made from the finest, hand-selected herbs, with Black Seed as its star ingredient. We believe in the potency of nature, and that's why you won't find any artificial additives or fillers here.
💧 Gentle Cleansing: This gentle yet effective formula supports your body's natural detoxification processes. It helps flush out toxins, promoting better digestion, improved energy levels, and radiant skin.
💪 Boosted Immunity: Black Seed Living Bitters Detox is a powerhouse of antioxidants and immune-boosting herbs. It provides your body with the armor it needs to stay strong and resilient against environmental stressors.
Share
View full details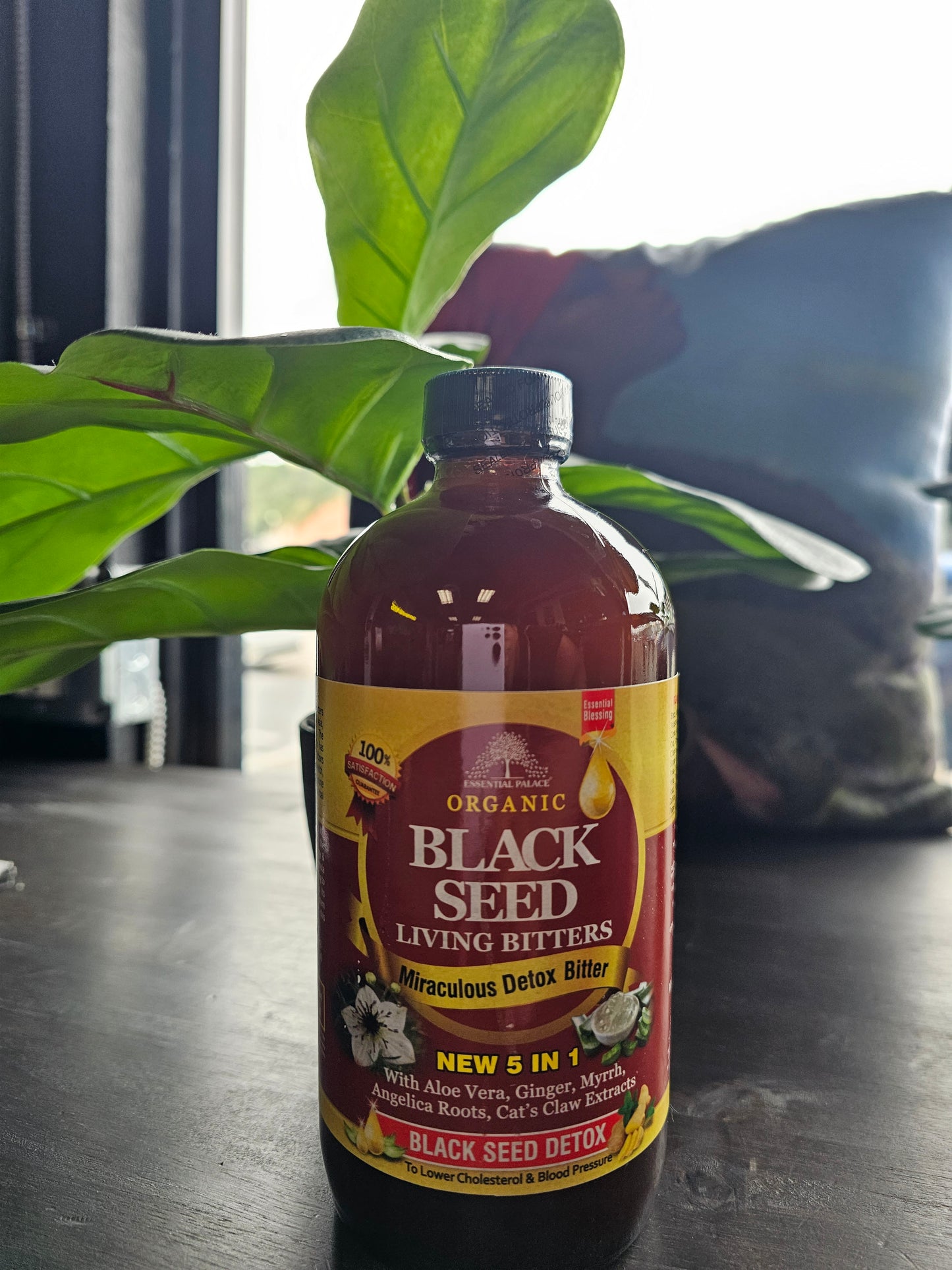 I'm trying all the bitters…
They've been really cleaning me out. Again, the taste isn't the greatest and takes time to get use to but using it inside of a smoothie is one of my favorites. I have more energy than I've had my entire life.